Mustians from all walks of life have achieved great successes in their chosen professions. From Fortune 500 companies to government organizations Mustians are changing the global corporate landscape.
To commemorate our current alumni and to inspire future leaders, MUST University highlights its talented alumni.
MUSTian's are:
Highly preferred by

employers worldwide

Known for their leadership skills and

achieving faster growth than their peers

Successful in maintaining a

perfect work and study balance
Learn about MUST University students who have made it big in their professions through MUSTians in spotlight.
MUST Student Voices
Globally MUSTians are Employed at Leading Organizations


Below listed are a few renowned employers that MUST students work for: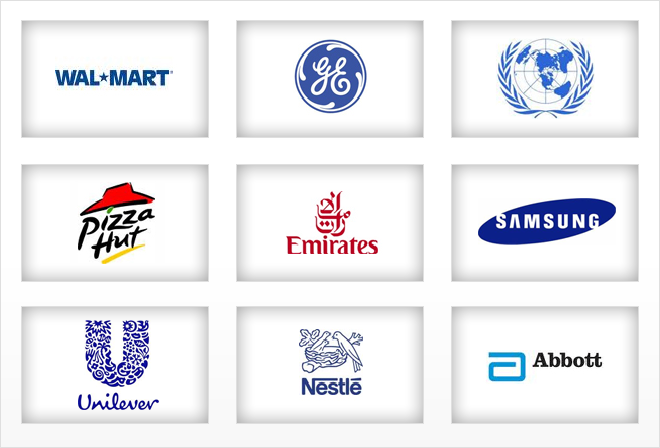 MUST Alumni Testimonials
The student testimonials below highlight how we have continued to enhance the academic and professional development of our student community.
Soon after I passed my high school, my family ran into a severe financial crisis that compelled me to leave my education. To my pleasant surprise, I found the university very affordable and immediately enrolled for my bachelor's degree program. I can say it with surety that MUST University is the ideal place for individuals like me.
Upon completing my education I had been applying for jobs but didn't get a single interview call from anywhere. Then one of my friends recommended I get MUST's Career Center to write a professional cover letter and resume. I sent that resume to a couple of companies and started receiving interview calls. Thanks a lot.
I experienced remarkable student services during my master's degree in animations at MUST. Their career center serves as the ideal place for students to look for job opportunities. It is through their career center that I have been able to land a rewarding position at a multinational company. I am very satisfied with my professional and personal life, all thanks to MUST!
I enrolled in a bachelor's program and completed it in record time - just two months! Happily, I'm now a proud graduate of the world's largest online university - MUST. My experience at the varsity has been great as the education was self-paced and flexible - what else does a man like me want!
At first, I was a little skeptical about the university, but once I enrolled, all my suspicious vanished into thin air! From the very first day of my enrollment, I received adequate help and attention from the online consultants, who informed me about everything important such as scholarship and financial aid programs.
Yes, I am proud to be a MUSTian. From educational advancement to a career boost, MUST has proved to be the best online institute. It offers a diversified range of study programs and majors. It offers not one but a variety of student services that allow students to pursue their education easily.